Fairfield County Electrostatic Refinishing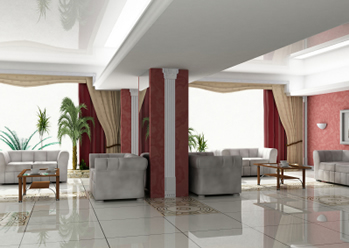 Wright Painting and Remodeling will give a new look to your lockers, metal desks and files and toilet partitions with our Fairfield County electrostatic refinishing service.
Our electrostatic refinishing is a specialty process that uses charged particles to efficiently restore and paint metal surfaces. This technique is perfect for using the the workplace, and can bring about new life and beauty for your company's metal furniture and surfaces, promoting a uniformed finish that is durable and attractive. No need to replace metal desks that are sporting chipped paint. Just call Wright Painting and Remodeling to schedule our innovative electrostatic refinishing services today!
Services Our Fairfield County Electrostatic Refinishing Contractors Provide
Electrostatic Refinishing
Electrostatic Painting
Electro Painting
Electro Painters
Metal Refinishing
Painting Metal
Office Painting
Metal Painting
Painting Services
Commercial Painting
Interior Painting
Exterior Painting
We Provide Electrostatic Refinishing Services in the following areas:
Westport, CT | Weston, CT | Greenwich, CT | Darien, CT | New Canaan, CT | Cos Cob, CT | Riverside, CT | Old Greenwich, CT | Fairfield, CT | Southport, CT | Wilton, CT
Why Fairfield County Should Hire Us for Their Electrostatic Refinishing
With over 30 years of experience providing professional painting services to residential and commercial properties throughout the region, you can rest assured that Wright Painting and Remodeling is the Fairfield County painting contractor you can count on to get the job done correctly and efficiently.
We understand your business is your livelihood, which is why we strive to be at your beck and call when you hire our Fairfield County electrostatic painting contractors to restore and maintain your metal surfaces. We can do the job off-hours or whenever fits your schedule best to ensure minimum disruption to your business operations. Plus, our skilled painting contractors will ensure the work area is kept clean and safe for your quality assurance. Wright Painting and Remodeling...the Fairfield County painting contractor you can rely on for dependability, an eye for detail, and the ability to do the job right the first time. Call today to learn more about our innovative electrostatic refinishing services.
Recent Articles about Commercial Painting
10 QUESTIONS TO ASK YOUR FAIRFIELD COUNTY COMMERCIAL PAINTING CONTRACTOR - Before painting your Fairfield County office space, here are ten questions you should ask the Fairfield County commercial painting contractor you plan to hire for the job: Are the Fairfield County commercial painters fully insured? Painters will say they are fully insured to get the contract. Make sure they provide a certificate of Liability Insurance ... [Read more]
FAIRFIELD COUNTY COMMERCIAL PAINTING: COLOR AND DESIGN IN THE WORKPLACE - Can the choice of color have an effect on the productivity of employees? What about warm color being used as a tool to enhance the comfort level of employees? Can certain colors promote harmony stability and yes, even camaraderie? Which colors will promote clear fresh thinking, creativity and planning? Are there any colors that can ... [Read more]
If you are looking for a Fairfield County Electrostatic Refinishing services then please call (203) 221-9005 or complete our online request form.