Fairfield County Design Consultation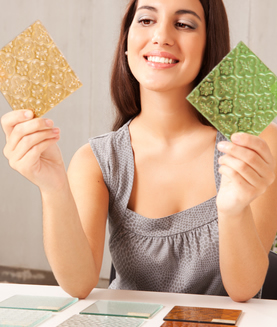 At Wright Painting and Remodeling we can offer suggestions for color or decorative treatments that will enhance the overall look of your business.
With our Fairfield County design consultation services, your company's image is sure to pop with professionalism and style. Our interior designers and painting experts have years of experience providing services to commercial properties throughout Fairfield County, offering quality advice, painting ideas and design consulting. You can count on our Fairfield County design consultation experts to produce professional quality results that will impress both you and your clients.
Create an inviting and professional atmosphere that portrays your company's image and enhances the appearance of your business. Call Wright Painting and Remodeling today to schedule a design consultation for your company today.
Our Fairfield County Design Consultation Experts Provide These Services
Painting Ideas
Interior Decorating
Interior Design
Design Consultation
Paint Design
Color Schemes
Commercial Design
Commercial Painting
Wallpaper
Interior Painting
Exterior Painting
Painting Designs
We Provide Design Consultation Services in the following areas:
Westport, CT | Weston, CT | Greenwich, CT | Darien, CT | New Canaan, CT | Cos Cob, CT | Riverside, CT | Old Greenwich, CT | Fairfield, CT | Southport, CT | Wilton, CT
Why Fairfield County Should Hire Us for Their Design Consultation
At Wright Painting and Remodeling, we understand that as a business owner, your time is your livelihood. So, when you start considering improvements to your business, you want experts who offer dependability, an eye for detail, and the ability to do the job right the first time. When you choose Wright Painting and Remodeling, you can rest easy. From conceptualization to final touch-ups, we're the premier experts in the region for commercial design consultation, painting and remodeling services.
We have served as a professional Fairfield County painting contractor for over 30 years. Our quality approach to solving problems is based on our extensive experience, ensuring your project is completed successfully and without delay. Our ongoing investment in equipment, scaffolding, and personnel lifts makes a difficult job easy to accomplish, and in a safe manner. Our team of Fairfield County painting and remodeling experts provide a clean, courteous, and professional work environment, so you can take peace of mind in the quality of service we provide. If you are in need of interior design consultation services for your business, call Wright Painting and Remodeling today. You won't be disappointed with the quality of our work or the innovation of our design ideas.
Recent Articles about Design Consultation
10 QUESTIONS TO ASK YOUR FAIRFIELD COUNTY COMMERCIAL PAINTING CONTRACTOR - Before painting your Fairfield County office space, here are ten questions you should ask the Fairfield County commercial painting contractor you plan to hire for the job: Are the Fairfield County commercial painters fully insured? Painters will say they are fully insured to get the contract. Make sure they provide a certificate of Liability Insurance ... [Read more]
FAIRFIELD COUNTY COMMERCIAL PAINTING: COLOR AND DESIGN IN THE WORKPLACE - Can the choice of color have an effect on the productivity of employees? What about warm color being used as a tool to enhance the comfort level of employees? Can certain colors promote harmony stability and yes, even camaraderie? Which colors will promote clear fresh thinking, creativity and planning? Are there any colors that can ... [Read more]
If you are looking for a Fairfield County design consultation services then please call (203) 221-9005 or complete our online request form.