Fairfield County Building Restoration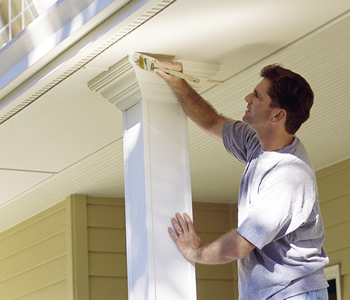 From interior and exterior paint removal to chemical building cleaning, Wright Painting and Remodeling can freshen the appearance of your property to your specifications with our Fairfield County building restoration services.
Whether you want to makeover your home or your business, Wright Painting and Remodeling is the Fairfield County renovation contractor you can count on to transform your "canvas" into something spectacular. We are skilled in all aspects of building restoration. Whatever you need, we've got you covered, from wallpaper removal and installation to wood floor refinishing. Revitalize your property with our complete Fairfield County building restoration services. Call today to learn more or to schedule service.
Services Our Fairfield County Building Restoration Contractors Provide
Building Restoration
Renovation
Building Services
Property Maintenance
Restoration Services
House Restoration
Interior Painting
Exterior Painting
Building Renovation
Building Conservation
Property Restoration
Wood Floor Refinishing
We Provide Electrostatic Refinishing Services in the following areas:
Westport, CT | Weston, CT | Greenwich, CT | Darien, CT | New Canaan, CT | Cos Cob, CT | Riverside, CT | Old Greenwich, CT | Fairfield, CT | Southport, CT | Wilton, CT
Why Fairfield County Should Hire Us for Their Building Restoration
At Wright Painting and Remodeling, building renovation is our area of expertise as a Fairfield County painting contractor and renovation specialist of over 30 years.
Do you own a historic property that you want to improve? Our team of building restoration experts have extensively studied historic color schemes at the Campbell Center for Preservation Studies (Galena, IL), so you're guaranteed a finish that's historically accurate. Best of all, our ongoing investment in equipment, scaffolding, and personnel lifts makes a difficult renovation job easy to accomplish, and in a safe manner. Contact Wright Painting and Remodeling, your reliable Fairfield County building restoration contractor, today for all of your renovation and property maintenance needs. 
Recent Articles about Building Restoration
PLANNING FAIRFIELD COUNTY HOME RENOVATION CAN BE ECONOMICAL - Doing home improvements ranges from simple to complicated projects.  At times it could hurt your pocket.  Some builders would say that Fairfield County home renovation and repairs alone could be as costly as a new construction.  Although the scope of work may only include portions of the house, among those to be considered are the ... [Read more]
FAIRFIELD COUNTY COMMERCIAL PAINTING: COLOR AND DESIGN IN THE WORKPLACE - Can the choice of color have an effect on the productivity of employees? What about warm color being used as a tool to enhance the comfort level of employees? Can certain colors promote harmony stability and yes, even camaraderie? Which colors will promote clear fresh thinking, creativity and planning? Are there any colors that can ... [Read more]
If you are looking for a Fairfield County building restoration services then please call (203) 221-9005 or complete our online request form.