Fairfield County Basement Remodeling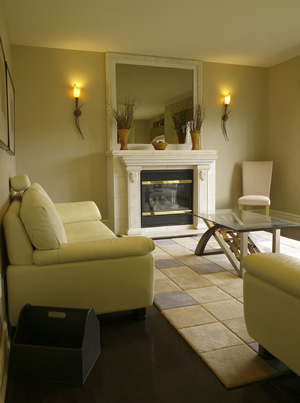 Give an unused space a new purpose and place within your home. Let Wright Painting and Remodeling provide you with quality basement remodeling services that will have your Fairfield County basement looking stellar while adding value and space to your home.
There is no other space in your Fairfield County house that has as much potential for improvement than your basement. At a fraction of the cost of a full home addition, you can have the family room, office, guest room, game room or home theater that you have always dreamed of simply by remodeling your basement.
With the help of the Fairfield County basement remodeling experts at Wright Painting and Remodeling, your basement remodeling project will be finishing on time and on budget with quality results. Our craftsmanship is second to none in the area, and our design team can help you plan the perfect basement layout for your home. With our expertise, combined with your needs and desires, we will create the perfect basement space. Your Fairfield County basement remodeling project will be done right, on time and on budget; and you can rest assured that your basement will look great for many years to come when you choose Wright Painting and Remodeling! 
Our Fairfield County Basement Remodeling Contractors Provide These Services
Basement Finishing
House Renovation
Home Remodeling
Remodeling Services
Basement Remodeling
Painting Services
Remodeling
Basement Designs
Basement Ideas
Drywall Installation
Basements
Ideas for Remodeling
We Provide Basement Remodeling Services in the following areas:
Westport, CT | Weston, CT | Greenwich, CT | Darien, CT | New Canaan, CT | Cos Cob, CT | Riverside, CT | Old Greenwich, CT | Fairfield, CT | Southport, CT | Wilton, CT
Why Fairfield County Should Hire Us for Their Basement Remodeling
As a professional Fairfield County painting contractor, Wright Painting and Remodeling has been providing basement services to homeowners throughout Connecticut for over 30 years. Our quality approach to solving problems that may arise during the remodeling process is based on our company's 30 years of experience, ensuring your project is completed successfully and without delay. If you've got big dreams, but not a big timeline, we'll work hard to finish your project with time to spare.
Our ongoing investment in equipment, scaffolding, and personnel lifts makes a difficult job easy to accomplish, and in a safe manner. Our team of Fairfield County basement remodeling experts provide a clean, courteous, and professional work environment. We strive to improve our performance in order to provide the level of service our customers have come to expect with our basement remodeling service. Quality craftsmanship, blended with excellent customer service, is the foundation of our business, and we take pride in our good customer relations at Wright Painting and Remodeling. Call us today to schedule your basement remodeling services, and prepare to be impressed.
Recent Articles about Basement Remodeling
FAIRFIELD COUNTY BASEMENT REMODELING & FINISHING IDEAS - If you have decided to finish or remodel your basement, you are in for a treat. Remodeling a basement offers almost unlimited opportunity to add living space for your family. It will also increase the value of your home when you sell it. Finding Fairfield County basement remodeling ideas can be fairly easy using magazines ...[Read more]
QUICK IDEAS FOR FAIRFIELD COUNTY BASEMENT REMODELING - The basement in many homes throughout Fairfield County, CT are often neglected and left unfinished, whether due to time and money or a lack of inspiration from completing this area of the house. There are actually lots of things you can do at this unfinished and barren part of your house, so it is essential ... [Read more]
If you are looking for a Fairfield County basement remodeling services then please call (203) 221-9005 or complete our online request form.