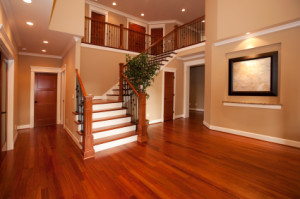 If you are a Fairfield County homeowner who wants to improve your home because it just doesn't fit your needs, there are ways to improve it without going through a full-scale remodel. Small remodels are perfect for reorganizing the space so it is customized to suit you. Sometimes it's the little changes that make the most difference.
There are many great projects you can do to change the space around, making it more functional and pleasing for everyone in the family. The added benefit will be the value you've added to your home.
At Wright Painting & Remodeling, we've spent many years helping homeowners fix up their homes. We have extensive experience at painting and drywall repair and invariably have also done a lot of remodeling too. Here are some great ideas for you.
Laundry Room Makeovers
Do you have a laundry area that needs some work? There's nothing more frustrating than doing laundry in a room that just doesn't work right. Organizing the laundry room is important and so is having a clean space to work in.
How about adding some customized cabinetry and shelving or a place to hang clothes as you take them out of the dryer? Does the floor leave a lot to be desired? Whether you paint the concrete in the garage laundry area or you install new laminate or tile, a fresh new clean floor will make a big difference.
Garage Makeovers
Speaking of garages, does yours leave you frustrated because there's no space to work on your automobiles? Is there enough space for garden tools? You can add workbenches, shelving, closets, better lighting, hooks, hangars, poles, and more.
Revamping A Space For Yourself
Would you like to remodel a room so you can have your own space? Wouldn't it be nice to have somewhere to go to spend time doing your own things? Whether it's a man cave or a lady's space, everyone needs a place to unwind and get away, even if it's just a hobby room.
Consider installing some custom features according to what you like to do on your own. Like to paint? Perhaps a small remodel with a new hard floor instead of carpeting, a built-in shelf or cabinet for your painting tools and supplies, and neutral paint color on the walls would be inspiring.
Small Remodels For Kids
What about the kids? Do they need a better playroom or does their bedroom need a makeover? Kids grow fast, so perhaps that baby pink, blue, or yellow isn't working anymore. Built-in toy storage is also a wonderful idea no matter their age.
Opening Up The House
Maybe there's a wall that needs to be connected to another room so your home is opened up and airy? This is a great remodeling project that won't break the bank.
If you are looking for a Fairfield County painting contractor then please call (203) 221-9005 or complete our online request form.