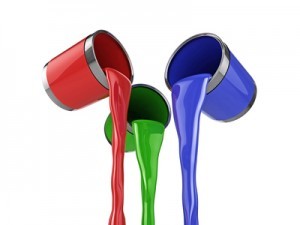 Prior to selling your home or residential property, you will have plans to fix it up first. Repainting the Fairfield interior is probably going to be part of the process. When homes go on the market, it's important to make the most of their potential to ensure it is aesthetically pleasing to potential buyers.
Your home must be cleaned inside and out before you can put it on the real estate market, and the interior should be fresh and bright. Color options are best kept limited to what would be appealing to the general population so that you have more people interested to look at the home.
If a bold color choice is used, you can risk that only a select few will find it appealing. This is why my real estate professionals recommend that you stage the home in a manner that is not designed for individual tastes.
When painting, you'll need to know what type of paint to use in order to achieve the results you desire. In some areas of the home, it is best to use a more protective finish such as in the bathroom where moisture is present regularly, while in others areas of the home it is better to use a flat finish.
Matte

Term interchangeable with Flat, see next…

Flat

Durable matte (or flat) finish, does not reflect light as a shine
Common use: ceilings, walls, over texture finishes
Tip: don't use where high humidity, can be cleaned occasionally
Tip: camouflages small imperfections

Eggshell

Slightly glossy, low sheen
Common use: walls, ceilings
Tip: cleans better than flat

Satin

Smooth and silky
Common use: trim, doors, ceilings, walls
Tip: cleans easily, perfect for high traffic areas

Semi-Gloss

Subtle Shine
Common use: trim, doors, cabinetry
Tip: highlights surfaces so be careful to prepare surface properly

Glossy

High shine, almost reflective
Common use: dramatic and formal effect for cabinets, trim, furniture
Tip: magnifies surface imperfections, sand smooth before painting
No matter what type of paint you would like, you can easily find it available. The hardest part will probably be to choose colors and finishes, but once that part of the process is done, your home is ready to be renewed.
At Wright Painting & Remodeling, we have the skill and know-how to help you plan out your project. We can also do the painting for you if you like. You'll have a wonderful looking space that will make your home very appealing.
If you are looking for a Fairfield County painting contractor then please call (203) 221-9005 or complete our online request form.