Are You Looking For a Riverside Painting Contractor Today?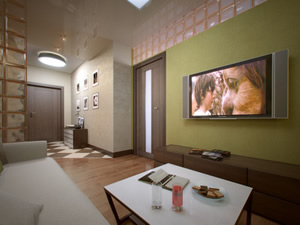 Whether you want to makeover your home or your business, Wright Painting and Remodeling is the Riverside painting contractor you can count on to transform your "canvas" into something spectacular. We are skilled in all aspects of residential and commercial painting, restoration and remodelling. Whatever you need, we've got you covered, from new construction painting to wallpaper removal and wood floor refinishing. Best of all, our ongoing investment in equipment, scaffolding, and personnel lifts makes a difficult job easy to accomplish, and in a safe manner.
Contact Wright Painting and Remodeling, your reliable Riverside painting contractor, today for all of your painting, remodeling or restoration service needs. We look forward to serving you!
Wright Painting & Remodeling - Riverside Bathroom Remodeling
Founded in 1988, Wright Painting and Remodeling is dedicated to the professional painting, restoration, and renovation for a variety of properties. From Riverside bathroom remodeling to specialized finishes and maintenance for commercial properties, our well-trained team of craftsmen have the skills, experience and tools to complete your services professionally and efficiently.
If you are looking for Riverside bathroom remodeling services, give us a call. We would love to help you with you home renovation project. Our Riverside bathroom remodeling contractors are experts in their field, and can help you construct the perfect bath space to suit your style, needs and budget.
Riverside Renovation Contractor
Revitalize your property with our complete Riverside building restoration. From painting and chemical cleaning to complete remodeling and renovation, Wright Painting and Remodeling is the Riverside renovation contractor you can count on to help!
At Wright Painting and Remodeling, building renovation is our area of expertise as a Riverside renovation contractor. We've extensively studied historic color schemes at the Campbell Center for Preservation Studies (Galena, IL), so you're guaranteed a finish that's historically accurate.
Riverside Painting Contractor
Riverside Renovation Contractor
Wood Floor Refinishing
Painting Services
Bathroom Remodeling
Basement Remodeling
Commercial Painting
House Painting
Wood Staining
Restoration
Home Renovation
Wallpaper Removal
Riverside Painting Services
As you inch your way closer and closer to deciding to paint your Riverside home, choosing a professional Riverside painting contractor is an important part of completing a successful house painting project. As you listen to the experiences of family and friends, or sift through the Yellow Pages, you probably need a little assistance in making this decision a beneficial choice. Below you will find a few areas of interest to consider when it comes time to select your Riverside painting contractor.
After deciding to enhance the look and feel of your house, you should gather a few listings of Riverside painting services providers before settling on one. Need help finding a painting company? While general, as well as sub-contractors, advertise in the newspaper, telephone book, and the Internet, there are also professional organizations you can get information on local Riverside painting contractors from. Once you've narrowed down potential painting companies, you should check out how they conduct their business and what Riverside painting services they provide. You should also plan to visit the company or job site to get a better look at how they work.
During a visit, it is important to note the safety, cleanliness, neatness, and conduct of the workers. This is a telling sign as to how your Riverside house painting project might be handled. If you like what you see and have learned after conducting research, schedule your Riverside painting services with the contractor you choose.
The Services We Provide in Riverside, CT
We Proudly Serve
Westport, CT | Weston, CT | Greenwich, CT | Darien, CT | New Canaan, CT | Cos Cob, CT | Riverside, CT | Old Greenwich, CT | Fairfield, CT | Southport, CT | Wilton, CT
Recent Articles
If you are looking for a professional Riverside painting contractor then please call (203) 221-9005 or complete our online request form.